Join Our Team!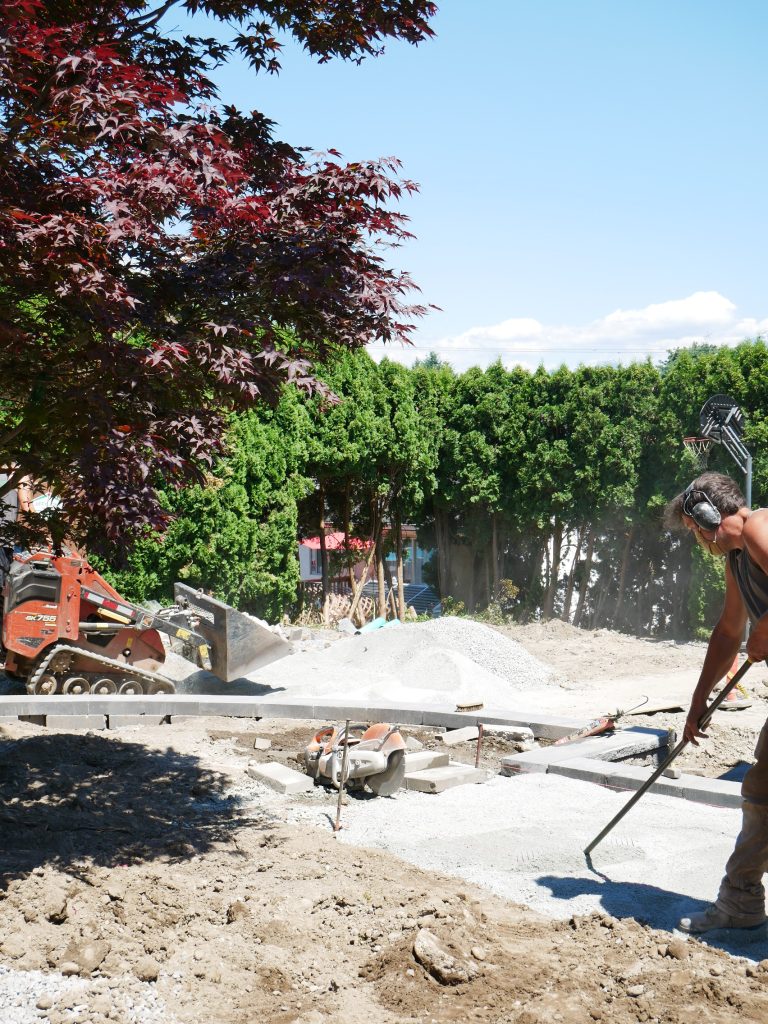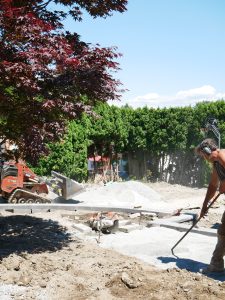 AVAILABLE POSITIONS: Updated September 2022
All of our positions offer Extended Health Benefits, a Lifestyle Wellness Account, Staff Incentives, Personal Development and Skilled Training
---
CAREER – FOREMAN:
The main role of a Foreman is to give direction and communicate back and forth with the team on daily tasks and project goals.  They will also play a key role in the supervision of the development and training of Labourers, Junior Installers, and senior Installers.  The Foreman will directly supervise projects and direct team members towards regularly to discuss the completion and progress of projects as well as their profitability, efficiency and any notable challenges or notes.
Foreman Job Training Program:
Reviewing the plan for a job
Setting up a daily plan for a jobsite
Order Materials and Plan Deliveries
Hours Reporting
Ensuring hours are reported correctly on WorkDo (job site transitions)
Logging Hours onto the Job Activity Sheet
Job Material tracking
Ensure loads in and out are accurately recorded on the Materials In/Out sheet
Turn in receipts regularly to the Administrator
Discuss and execute change orders as necessary
Ensure machine maintenance is completed regularly
Run morning and afternoon strategic and safety staff meetings
Delegate tasks and ensure a smooth and efficient flow of work
Quality control – ensure that the quality of the work performed by yourself as well as all other employees on site meets the company standards set by the company owner.
Fill out daily sheets and forms required by the company owner
Communicate with the client and the employees politely and with respect.
Do your best to find solutions for any problem that may arise on the jobsite
Be in charge of reminding everyone on the jobsite of their safety responsibilities.
Site Cleanliness
---
CAREER – INSTALLER: 
Setting grades for pavers/patios and retaining walls
Machine Maintenance
Machine Use
Ditch Witch
Chainsaw and Masonry saw
Sod site prep
Electrical Wood tools
Installer Job Training Program
Machine Use
Skid steer
Excavator
Laser Level
Paver/Patio
Setting rails
Laying
Cutting pavers
Set Heights and Levels
Retaining Walls
Setting Heights
Laying base course and wall to completion
Read Elevations and plan proper drainage
Other Trainings
Understand plans and drawing to scale.
Fully understand all aspects of Landscape Installations.
Being able to multitask and make decisions and solve problems if Forman is not on site.
Learn everything a Forman must do and Observe.
---
CAREER – LANDSCAPER:
Haunching
Sod installation
Polymeric Sand
Planting
Retaining wall back filling
Digging and hauling
---
Requirements for all positions
Job Qualifications:  What you must have to qualify for all positions
Positive attitude with a solutions oriented mindset because that's how we roll!
Ability to repeatedly lift and carry up to 50 lbs per day
Ability to work in the elements for long periods of time
Basic knowledge of handheld construction tools and small power tools (drills, saw etc.)
Must own steel-toed boots and bring to site each day
Must be coachable, follow SOP's (Standard Operating Procedures), collaborate and work efficiently towards a team goal
Have pace and accuracy
APPLY TODAY